Another update within a month! getting better but..... ive updates the links page, added a mega list of links too! so you can check some other sites that im sure update a little more frequently as seen on grampians north tonight 10/12/04 alot of work has recently been goin on out at simons barn, the farmer that owns the barn needs to be able to get a truck in for the winter so we could only use the bottom of the barn, however he let simon knock a wall down giving us a L sorta shape. so the 8ft mini which then became a 6ft mini was chain sawed in half, one side was left alone and then a flat bank attached to that which is hipped at 90 degrees with a 5ft 1/4 which leads into a 5ft spine which is linked straight into a 7ft 1/4. tight! click on the pics below to enlarge!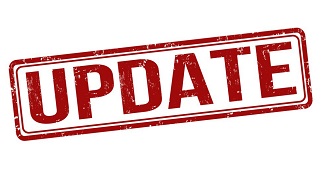 First update in 6 months!!!!! hopefully they will start to flow again! Alot has been happened since the last update, work on the video is still in progress, we have plenty footage just have to sit down and get grafting, the main headache is the choice of tracks! Simon, Tim, Kedyd and myself just return from a wee break in athens, georgia. it was super good and there are a few pics on the pics page. hopefully a write up will follow! new aberdoom t-shirts are also available, crest and star (with aberdoom on sleave) designs, red/blue/black/grey with red/black/grey prints, s/m/l sizes. you can get em in the shop, as they are getting done by screen printing solutions. if you want a tee or hoody done in a specific colour break just contact me.
Shops The shop is going really well, its good that everyone is now getting the chance to buy local and support the local scene, The shop are putting on there second video night at the hub cafe tomorrow (30/05/04) should be good and 23's of the door take goes to the ghetto fund. Skateparks Aberdeen - With lots of rumours about a park circulating and everyone being pissed off at the wait, today the paper said (don't believe everything you read) " by July there should be a temporary park in place, which could be up for around a year. And in the long term thee will be a permanent park set up sometime soon. There's a lot of good will surrounding this project" Kemnay – doesn't look like long until it will be finish, under a month anyway.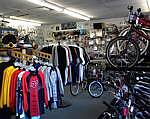 The index picture is of a recently found and already gone fullpipe that was in aberdeen. dan from banff now residing in glasgow and possibly soon to be gothenburg recently went under the knife to get his knee!
Snow! hurry up and leave, i though you were gone! there is an 8 page aberdoom article in the new issue of bmxrider work on the video is progressing slowly but surly! 2 songs have been done, the premiere date is being put back a couple of weeks or so due to other commitments etc(the shop etc) so the date is to be confirmed! however it looks like the premiere will hopefully be at the lemon tree! so everyone can look forward to a weekend of fun in the doom! the ghetto jam followed by the vid premiere and the "prize giving" followed by lots of drinks! lavyrat from rothie has just taken a shipment of custom invergroovy bmx/bsd chainrings 38t!
Ghettoplex update there is a new 4ft tranny hip and stem height rail at the ghetto forign friends there been some visitors to aberdoom in the last 2 weeks, chris n bob from orkney were down, the hairharvester fae fife and h man from streetphire/bmxrider clothing aberdoom and the shop clothing should be available via the site or from me in person by the end of the week

ok parks update! the beach park is well dead but people are in talks with other people about the ramps bein moved a possible location around aberdeen but nuthin definite yet and don't get and hopes up but heres hopeing! another but slightly larger lego style park like invergroovy/westhill/portlethan is gettin built in cults and should be open soon. a park is goin to be built in kemney design by andy dobson, hes saying its going to be about the same width as alford but a lil longer, same sorta big bowl idea featuring a smaller bowl, flatbank hip, tranny hip that varies from 4-6ft, driveway, another hip sorta thing with steps varying in side in the middle of the banks etc he was also sayin that the folk building the park, im pretty sure its that guy clive that built perth etc was saying that aberdeen city council have been in contact with him!
**Available NOW!** T's also available in the colour the hoodies are shown, hoodies available only as shown as is the Linesman jacket. Sizes Medium and Large in all designs now available. Also A>Risk peaked beanies (Navy) with red embroidered logo. Check it all out soon at Boarderline and Granite Reef.